Hands down, "Martin" has got to be the most legendary Black television shows of, not only the 1990's, but the 20th Century. On August 27, 1992, the first episode of Martin was premiered on the FOX network. Martin Lawrence played Detroit disc jockey Martin Payne wo dated his girlfriend Gina Waters throughout the show. Martin's hilarious adventures with his friends Tommy (Thomas Mikal Ford), Cole Brown (Carl Anthony Payne IV) and Gina's friend Pam James (Tichina Arnold). Martin Lawrence came up as an actor who worked on
Do The Right Thing
and
House Party
and got his big break with his own television show named after him in 1992. The show had five seasons and lasted until May 1, 1997.
Not only was the main cast of the show hysterical, but the characters Lawrence played made the show that much better. From Shenehneh Jenkins, owner of "Sheneneh's Sho' Nuff Salon" and ex-pimp Jerome, this show oozed with talent and classic moments. Even reoccurring characters like Bruh Man, Hustle Man, Buckwhite, and Revered Lonnie Love were just as hilarious.
Martin
even intertwined references from Black pop culture from the 1970's and 1980's bringing on guest stars like
Pam Grier
and
Bebe and Cece Winans
. We definitely can't forget the many
Good Times references
too. The relationship between
Martin
and hip-hop was all the way "for the culture". Guest star rappers like
Method Man
,
Notorious B.I.G.,
Kid from Kid 'N Play
, and
Snoop Dogg
began to bridge the gap and brought acting opportunities for hip-hopers.
Martin
has single handedly transformed the scope of Black pop culture. So much that to this day, everyone from rappers to visual artists continue to reference and recreate the 90's show.
Feelin' like Katrina with no FEMA, Like Martin with no Gina. -Kanye West "Flashing Lights" (2007)
Photo: X Payne Art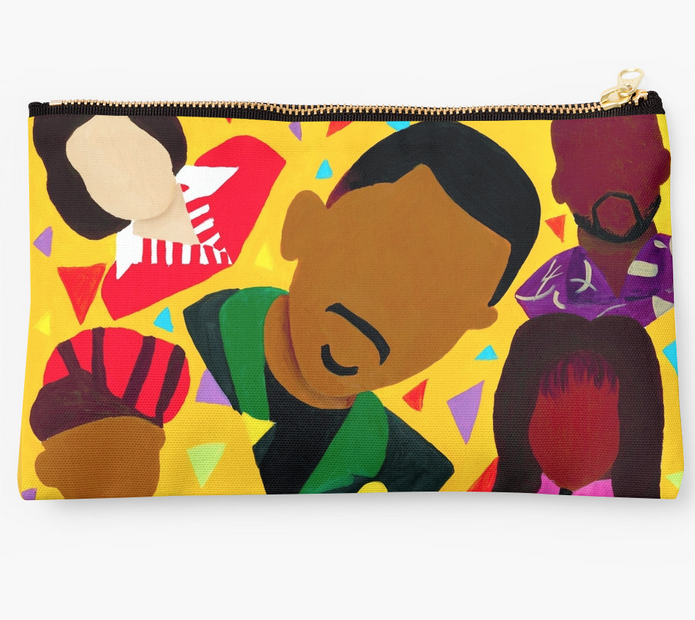 Photo: Kashmir
This is one of the most well and cleverly written shows ever. To have these brilliant minds like Martin Lawrence, Myra J., and Kenny Buford come together to create these hilarious characters, come up with these out of control scenarios is one in a million. No matter how much producers attempt to recreate another show like
Martin
, there will only be one.
Here are some of my favorite moments from Martin:


This song is so inspiring. I legit sing it all the time.

Ms. Geri was one of the reoccurring characters who always fought with Martin. She was everything.

The Florida Evans off Good Times reference though.

"Don't nobody know me like my homie, so open up that 40!"

Every time I watch "The Wiz", I envision Pam singing "Home".



"Down Satan! I rebuke you Prince of Darkness!"

"Damn-ed mine eyes!"

I am WEAK.




"And release!"
What's your favorite episode from Martin? Tell us in the comments!