This October, Juvia's Place launched their newest palette, the Saharan II, but wait, there's more! Next up their Douce Palette is a comin'! JP shared the "rough sketch" photo of the palette on their Instagram:


From the looks of it and based off the name of it, seems like this palette will have a lot of sweet pastel colors, a switch up from their usual bold, bright colors and African theme. There were a lot of mixed reviews on their Facebook comment section, but I personally like this new theme. The rough sketch color names include: "Chocolat, Tart, Crème, Macarons, Custard, Puffs, Berry Mousse, Mont Blac, and Crepes".
Juvia's Place is also prepping for their "Festival Collection":
Seems like JP has covered almost every eyeshadow color imaginable. Perhaps adding blush and/or lip gloss in the Festival Palette would be an innovative idea for the company. JP is also supposed to be adding a lippie collection to their line in November, so we'll see how all of this goes.
In other makeup news, YouTube makeup influencer Alissa Ashley has teamed up with e.l.f. Cosmetics for an exclusive collaboration. The
"Nude Rose" lip gloss
is available of e.l.f.'s website and is only six spanking dollars.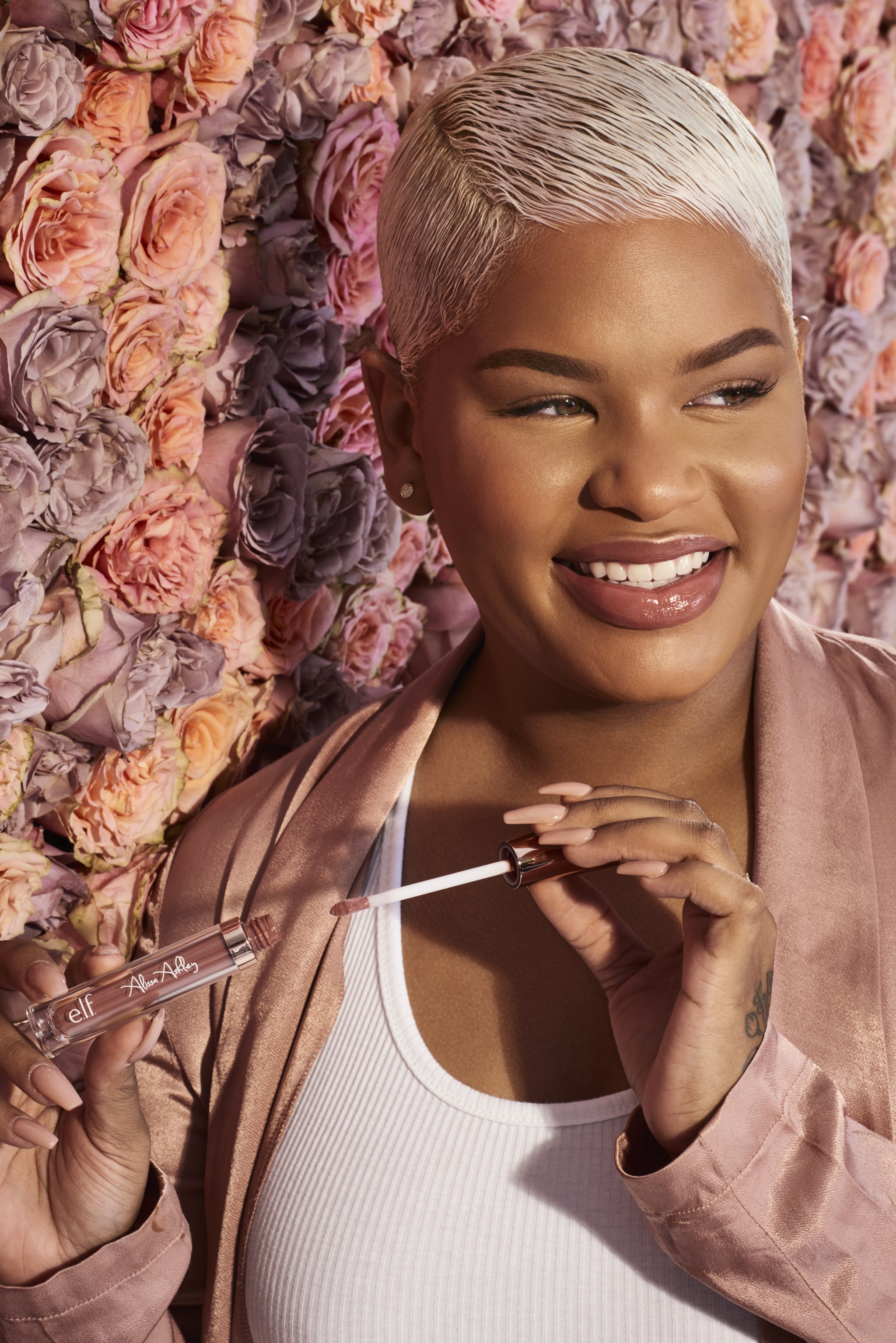 Photo: e.l.f. cosmetics
One of my absolute favorite makeup lines
BLAC Minerals
just gave their website a makeover and introduced
cheek glaze
and
highlighter powder
to their online shop. It appears that the company discontinued their mineral powder blush (I got a sample of it this summer and the pigmentation was insane!) and added the glaze as a substitute.
Photo: BLAC Minerals
I'm a big fan of this company, so I'm excited to see new products, especially being that they're all natural.
My other favorite makeup line
Koyvoca
is now featuring an
orange color corrector
to their line and a new lipstick color may be on the way. The orange color corrector comes in two shades, one in a regular orange color and a darker orange.
Photo: Koyvoca
Well, that's all the makeup news TKS has for now! Stay tuned and subscribe to TKS for more updates on new makeup releases and much more!
Which makeup release are you most excited about? Share below!