Chile. The internet skreets are bussin' right about now. The Twitter block is hawt. This Wednesday an anonymous report made by Medium (which is now deleted, but you can
check it out here
) revealed six employees were involved in a financial aid scandal at the prestigious HBCU Howard University after a whistle blower exposed theft in the institution's aid office. Howard's president Wayne A.I. Frederick
released a statement
concerning the matter and even stated that from 2007 to 2016, $1 million in financial aid grants
"

were given to some University employees who also received tuition remission". The monies stolen were not federal grants like the Pell grant, this is specifically university money.
One of the main persons involved in the scandal is graduating scammer, I mean senior, Tyrone "Cut the Refund Check" Hankerson Jr. It's alleged that the flamboyant, Versace suede penny loafer and Louis man bag rockin' student worked in the school's aid office and stole $429,000. Chile even had the nerve and audacity to be studying law. The sassy scam artist released the following statement to ABC News:
— Anastasia (@AnastasiaElyseW) March 28, 2018
Tyrone obviously took the advice from Ronnie off
The Player's Club
a bit too literal in allegedly crumb snatching from fellow students:
But he just should have took some sound, solid advice from Diamond: Of course Twitter started bringing in the receipts showing Tyrone living his
theft
best life. Although he deactivated all of his social media accounts, his photos showcasing his luxurious lifestyle were shared throughout the internet. I'm talkin' 'bout this fool was going on all the trips, eating all the skrimps, rocking all the polar bear furs on campus. He even had a personal photographer whilst sashaying through campus in Prada velvet pants.
"I used to wear Moschino, now every bish got it, now I rock colorful minks because my pockets stay knotted."- Lil' Kim Tyrone "F*ck Up Some Commas" Hankerson Jr.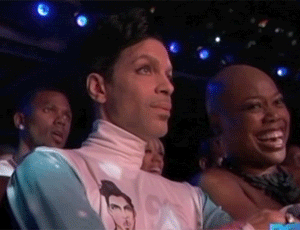 ...............
Now, many people were stating that it's odd that Howard students didn't question Tyrone's obvious haute couture style as he pranced around campus in minks and Gucci down to the socks. I mean, bruh was wearing whole Snufflelufugus coats on campus just to go to class. However, this is apart of HBCU culture, especially at Howard. Years ago an old friend from high school attended an HBCU in Florida and told me this is the get down on campus, even if someone has one class a day.
Despite the hilarious memes and tweets on Twitter that I've been screaming at, this is horrific for many students. Let's also keep in mind that while Tyrone made his lust for a high priced lifestyle obvious via social media, he's not the only one involved in this scandal. As stated in President Frederick's official statement, auditors discovered that six employees were fired for inappropriate dealings with funds, but honestly I'm sure there are more and I'm sure this issue extends beyond 2007. Please correct me if I'm wrong, but why is the president of HU just now publicly addressing this if it's been occurring for almost a decade?
HBCUs already
lack in funding
in comparison to PWIs. There were even a few
housing crises
linked to Howard, including one that occurred earlier this month. Due to this disastrous case, some students may not be able to attend the university for the upcoming semester.
I'm sure someone hipped Finesse Gawd Hankerson Jr. to the game if these allegations are solid. I wasn't an undergrad too long ago and knowing how student jobs operate, I'm really trying to grasp how in the hell this guy would even be able to access grants, semester financial aid monies, and assumingly transfer it to his bank account. Most campus jobs are pretty simple in which students are pretty much performing minor tasks such as filing, assisting professors, or talking phone calls. Usually the job of handling financial matters is left to that of professionals. This speaks to the disorganization behind the scenes in colleges, and I know this because I experienced something like this during undergrad.
The issue with Tyrone "Drippin' In Finesse" Hankerson also speaks to the materialistic flossin' culture, especially online. This is why back in 2016
I told y'all
to stop counting other people's pockets through the lens of the internet. It's not to insinuate that just because people are Snapchatting, Instagramming, or Facebooking their luxurious lives through social media that they're all a pack of scammers and/or living a lie, but many are. Tyrone was probably so thirsty to "do it for the 'gram" he didn't even at least invest some of it. I'm mean damn, I'm not condoning the foolery, but if you're going to be a scammer, be a smart one.
Hopefully and prayerfully Howard can get it together. Let's not use this moment to bash HBCUs because this is an issue I'm sure goes down in many colleges and universities, so scammers beware. Somebody get Auntie Wendy Williams and Lifetime on the phone asap.
UPDATE:
Tyrone "Sallie Mae" Hankerson Jr. interview with Roland Martin:
What are your thoughts on the Howard University financial aid scandal? Share below!