Getty Images
Hands down, Bobby Brown is one of my favorite old school artists. Look, if I was grown in the 1980's/1990's, I would have 100% been one of his background dancers. After the success of the 2017
New Edition biopic
, BET is blessing us with a two-part Bobby Brown biopic starting September 4th. Woody McClain who portrayed Brown in the 2017 film will also be playing the r&b singer in this upcoming flick. Check out the trailer below:
As a lover of old school music, culture, and fashion, I'm super excited about this movie! Let me break down the reasons why:
1.
Bobby Brown's Major Impact on R&B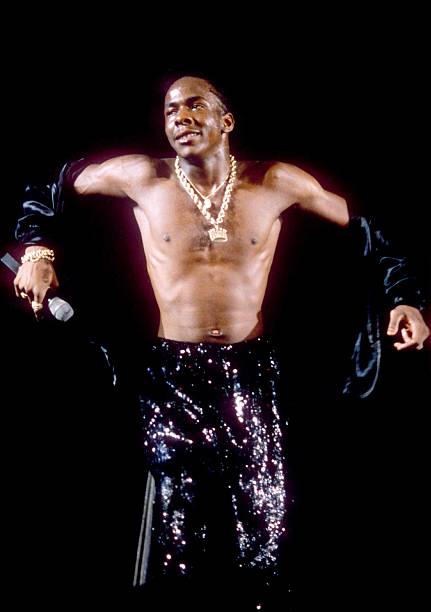 Getty Images
Bobby Brown doesn't receive the credit he deserves. He walked so all your r&b faves could run (or is it "he ran so they could walk"?). Despite all the bs surrounding his controversial lifestyle, in my opinion his style truly birthed a new style and generation of male r&b singers. While Michael Jackson is a key figure and source of inspiration for the likes of pop/r&b artists including Brown, Brown took it to the another level with his sexual dance moves, sex appeal, edgy image, and even adding elements of hip-hop into his music.
We see Brown's impact with artists and groups like Chris "Beat 'Em Down" Brown, B2K, 112, Ginuwine, Justin Timberlake, Usher and others. Matter fact, anybody who came out after 1988 clearly studied from Bobby. He even brought the flavor to New Edition when the group reunited for their 1996 album
Home Again
(see the "Hit Me Off" music video below). NE was a very clean cut group for the most part, even after creating their "grown man" 1988 album
Heart Break
. Reuniting with Bobby in the 1990's put some OOMPF on their names.
Do you
really
think
"don't bring ya girl 'round me, true playa foreal, ask my nigga Pharell"
from Usher's 2001 single
"You Don't Have To Call"
was taken from the book of MJ? Let's be real, brothers and sisters. No baby, that's all Bobby. While Michael played it safe for his audiences of all ages and kept his music in a pop lane, Bobby is responsible for bringing the "bad boy" element into r&b.
2.
New Jack Swing Era
Albumism
New Jack Swing is a highly slept on (and almost forgotten) sub-genre fusion of r&b/pop/hip-hop that was crafted in the mid 1980's with
producer Teddy Riley
as the front man. Riley even
produced and wrote several tracks
on Bobby's third solo album
Bobby
. New Jack Swing united the hip-hop and r&b genres like never before, hence Brown rapping in songs like
"Humpin' Around"
and
"Two Can Play That Game"
(ugh, a BOP!). Although the era was short-lived, New Jack Swing would later encourage the gap of the genres to be bridged eventually making it a commonality of singers and rappers/emcees collaborating.
Pop artist Bruno Mars had plentiful NJS production on his most recent album
24Kt Magic
. It's important to preserve these genres of music.
3. Fashion
Once again, not only was his music influential, but Bobby's style was also extremely impactful towards later generations of r&b singers. Remember that sickening blazer he wore with his name on it in the
"Every Little Step"
music video? Classic!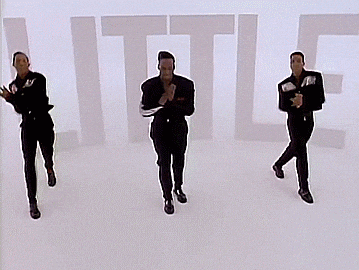 From the gumby haircut to gold chains that were mainly worn by rappers, once again Bobby helped bridge the gap between r&b and hip-hop through fashion with the bad boy edge. I'm sure the styling in this movie will be on point and vintage to a t.
4.
Bobby Is Humanized
Randee St. Nicholas/Contour by Getty Images
Bobby has had a tumultuous life dealing with drugs, his marriage with late singer Whitney Houston, and the death of his only daughter with Houston, Bobbi Kristina. Since his life spiraled out of control, he's been the butt of jokes and not taken seriously within pop culture and the music industry. It's really a shame because as I wrote earlier, he truly is a trailblazer for r&b. I do think this film will finally give him a chance to be humanized, witness the trauma he's endured to lead him on his path, to get his side of the story, hopefully without throwing Whitney under the bus.
5.
It's Just Gonna Be The Bomb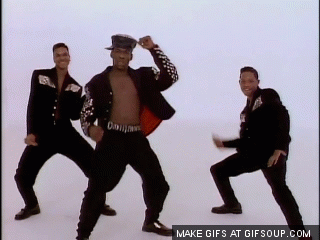 BET leveled up with the
New Edition Story
. It was a three part series and
viewership shot through the roof
. Since Brown was involved in the creation of this film and Woody McClain did a stand out job, I know it's going to be awesome.
Be sure to tune in for The Bobby Brown Story September 4th and 5th on BET.
Are you looking forward to TBBS? Share your favorite Bobby song below!