It's about damn time, Kimberly. Since about 2009-ish, Brooklyn rapper Lil' Kim has been promising fans a new studio album after her 2005 Naked Truth project and it's finally coming. All of y'all know I'm a huge fan of Lil' Kim, so I was super stoked hearing the news and seeing the elaborate cover for her upcoming album 9. While I'm looking forward to blasting the new album, there are a few things I'd like to hear on it, especially being that Kim hasn't released one in so long:
1. We Want The Old Kim Back
Okay y'all, I know it's not '98 anymore, but I still want to hear some "hot momma, Miss Ivana, usually rock the Prada, sometimes Gabbana" with some Biggie grunts on the side. I know people grow and change, but it ain't nothin' like the original thing. Her 1996 debut album
Hard Core
is forever a classic and I'd love to hear her go back to the 90's on a few tracks and give us the Kim that was introduced to the world back in '95.
A lot of newer producers are remixing and sampling 90's hip-hop songs with a modern twist (think the
"Money, Power, Respect"
sample on
"Eat" by Young MA
) and it would be so dope to hear a modern rendition of
"Queen B*tch"
or
"Spend A Little Doe"
.
2. A Feature With Foxy Brown
I know I am reaching like a mog with this one! I know, but can't a girl dream? I mean Kim did
reconcile with her former Junior Mafia bandmate Lil' Cease
at a birthday party for the late Notorious B.I.G., so anything is possible. The two divas were friends at the beginning of their fame, but things later turned sour due to competition, jealousy, and a whole heap of behind the scene drama. The Brooklyn beauties were even
supposed to create a collab album
based off the 1991
Thelma & Louise
movie theme, but it never happened due to their fallout.
I always thought this was a lost opportunity and would have transformed the climate and history of women in hip-hop as both of them did in their individual careers, but to a larger scale. I still hold a beacon of hope that the two will dead this petty twenty something year old beef and just give us at least one good bop!
3. No Autotune. No. None.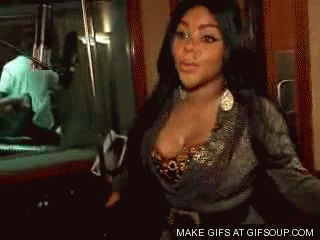 Look, I'm a Kim fan to thee core. I can even vibe with the wackest of her songs. The good sis has always been about stepping outside of her comfort zone and experimenting with new sounds (think the 2000 Notorious K.I.M. album which was a major step into the pop music direction). However, I don't want to hear no damn autotune, Kim! I'm sure motha is going to give us some cute pop bops, but spare me with the machine voice.
4. Features With Female Rappers
Despite public beefs, Kim has always embraced women in rap and hip-hop. I'd love to hear features mainly with the ogs; Missy Elliott, Trina, Da Brat, Eve. I'll even take a
"Ladies Night"
part 2 with the original femcees.
5. Grown Up Content
Kim is in her 40's now. That doesn't mean she can't still rap about sex, fun, and partying, but I would also like to hear her growth in her music. Contrary to popular belief she (and even Foxy, especially in her 2001 Broken Silence album) hasn't always relied on soley rapping about sex. Her 2003 La Bella Mafia album, but especially the Naked Truth album, were both "coming of age" pieces. They exposed her vulnerable side, her personal dealings of abuse, grief, court cases. However, in recent times it seems that Kim has been making music to connect with the younger audiences. That's not a problem either, but still, girl....
I want to hear Kim talk about her pain, her abusive relationships, her surgeries, her daughter Royal Reign. Leave the "bad bitch" and braggadocios persona at the door for a second and show us who Kimberly Denise Jones is.
All in all I am so ready for this album! I truly hope it's everything and more especially with all the pushed back dates throughout the years. Then after the album, a concert is needed and ya girl will definitely be in attendance. Lil' Kim's fifth studio album 9 is said to be released May 24, 2019. I'm ready for the scalping.
But foreal though, what's your favorite Lil' Kim song?