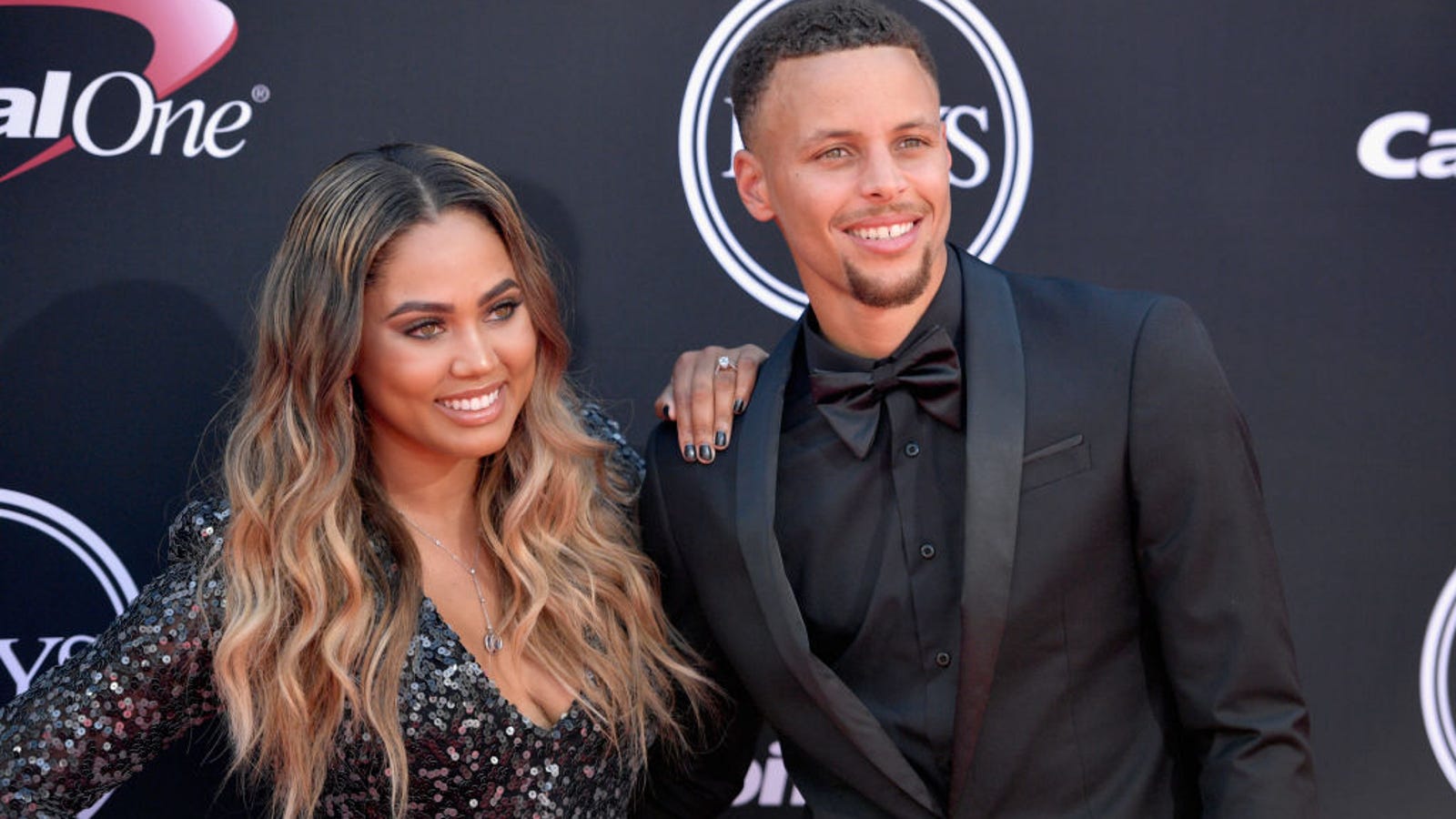 Getty
Greetings and Happy May, folks. It's been a minute since a blog-blog y'all. Let's hop right into things. I been itching to discuss this one. Yesterday I peeped NBA player Steph Curry's wife trending #1 on the Twitter, internet streets. Once looking into the "why", the reason sis was being discussed was about her
interview on Jada Pinkett Smith's "Red Table Talk" show
. Ayesha mentioned that she basically felt some type of way that "groupies" always hit on hubby while she gets paid absolute, utter dust.
This released an onslaught of comments claiming the good sis is "thirsty", "confused", "ungrateful", and more.
First things first
. Let's not do this thing where we act like only women are insecure. The internalized misogyny jumped all the way out during the online conversation. Men are equally insecure. Insecurity is a human thing. Same with jealousy and gossip. I get so tired of this nut ass rhetoric that "jealousy is a female trait" and the term "gossip like women".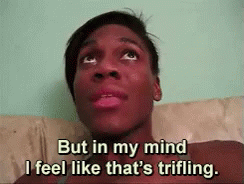 If anything, I feel like girls and women tend to be a lot more vocal about our insecurities and personal struggles. Keep in mind men, across many racial and cultural lines, are taught as boys to not express themselves because it's a sign of weakness. If insecurity did not runs so deep with many men when it comes to interactions with women, then misogyny and sexism would not still be a worldwide, systemic issue in 2019. Women are out here literally being blackballed, harmed and killed from the insecurities of men, but the energy and smoke is on full blast for Ayesha? Okay. Yes, I shole did go there.
It's absolute insanity, criminal, and inhumane to genderize insecurities, a human trait, into a "woman problem". Meanwhile so many men suffer in silence drowning a pool of toxic masculinity resulting in women ultimately having to pay the price emotionally, mentally, socially, and physically (but that's another conversation for another time on that ass). Yes, I went there.
Secondly
, it's normal to like attention from the opposite sex (or same sex if that's how you get down) whether you're single, married, in a relationship or whateva, chile. It's normal. It doesn't necessarily mean you're insecure, have low self esteem, going to act on said compliment, or seeking validation.
A few months back I wrote about
how freeing it's been for me to not seek validation via men
the way I and many other women and girls have been directly and indirectly taught. Does that mean I don't feel flattered when being hit on? No it doesn't. Especially if it's from a Chadwick Boseman. There's nothing wrong with compliments and an ego boost here and there, it's simply about the balance of not allowing it to get you down or get to your head.
And as quiet as it's kept, men also seek validation from getting attention from women via compliments and trying to spit game. For decades pop culture has showcased men seeking validation from women via movies, books, songs, television shows, etc and it's normalized.
Thirdly
, are we blind to the fact that women are taught, as I stated before directly and indirectly, that male attention and validation is the end all be all? Add in Western religion, patriarchy, misogyny, sexism, gender roles (which I don't think are all that harmful to a degree) and you've got yourself a very much male identified stew. Even when a woman is married or in a relationship, male attention and validation is still "appreciated" by some because it reaffirms social ideologies such as beauty and worth. Basically it's like:
Yo if a man who isn't even my husband/boyfriend is also reaffirming my beauty and/or presence, I must be the shit!
Seeing that Stephen is always on the road and women are throwing themselves at him, it's natural that Ayesha will compare herself to him and even feel aggy. She's still a very young woman. Let's even bring in the fact that she's a mom too. It's no secret that when many women become moms, they don't feel desirable, they don't feel beautiful, hell, they may even feel that they lost themselves. (Side Note: This is why I've grown to slick appreciate Beyonce and Amber Rose's brand of motherhood. You can still be a mom and be sexy and fiercely own who you are.)
I think Ayesha's insecurities may be even deeper than not feeling desirable. It may also be due to her feeling "small" and unseen being married to such a powerful man. Even if Stephen is faithful to her (being that so many professional athletes cheat on their spouses), being a regular girl married to a popular celebrity can still bring on some uncomfortable feelings. It's no different than a man being in a relationship with a woman who makes more money than him or regularly is approached by men while women pay him dust. Ayesha just turned 30 in March too, so I'm sure she's at a point in her life where she's questioning a lot of things as a woman, a wife, and a mother. It's natural, it's life.
I applaud Ayesha for being so open about her personal struggles and insecurities in her marriage and in herself. She owes it to no one to release her vulnerabilities to the public, but I think this has opened up the floor for many women to delve into how we've been taught to internalize male attention and use it as personal currency basing our worth, value, and beauty. It even dives into women creating their own identities outside of the traditional social structure of being mothers and wives.
This is why as a society, especially as women, we have to make an effort to teach the next generation of girls to not look towards male acceptance for validation and be in control of their own identities. Again, it's okay to be flattered and get an ego boost, but no internalize it as a negative or positive. Just like the "Damn you're beautiful" and keep it moving. We all have insecurities, but it's all about identifying them and working on them. We're human, y'all. *cues "Insecure" by Amara La Negra*
SN: I just had to clarify this and nip this in the bud because it's bad enough there's a population of ashy beta males who think they're god's gift to the world based off them having a penis and hearing conversations like this takes them to the next level. Not before summer we not gonna do that. Not on my watch *Iyanla voice* Be blessed, saints.