I was a big Destiny's Child fan back in the day. I remember asking my mom to buy the Destiny Fulfilled album for me back in 2004 and it was amazing. Hands down, that's one of the best and one of my favorite r&b albums of all time.

Anywho, there have been rumors circulating online that there may be a Destiny's Child reunion next year at the annual Coachella Music Festival. Here's why:

1. 2018 marks the 20th anniversary of DC's debut self-titled album featuring the original four members; Beyonce Knowles, Kelly Rowland, Letoya Luckett, and LaTavia Roberson. In this day and age of 1990's nostalgia a poppin', it would make perfect sense for the group to reunite. Especially seeing r&b groups like Xscape and New Edition come together for tours.


Photo: REX/Shutterstock
SN: Can we talk about how amazing Tina Knowles' DC designs were? I know a lot of people called them "tacky" and "country", but I've always loved them!
2. Although the BeyHive is wild petty, some stans noticed a photo of Beyonce wearing an AC/DC rock band shirt with the "DC" part showing while her blonde locks covered the "AC" part. You be the judge.
Photo: beyonce.com
2. Back in May of this year, Latavia posted this tweet:
Photo: twitter.com/iamlatavia
3. Michelle Williams posted this photo on her Snapchat reminiscing on the DC3 Superbowl performance:
Photo Michelle Williams Snapchat
4. Letoya posted this picture on her IG in October:
5.
Billboard
confirmed that Beyonce will be headlining Coachella 2018. She was supposed to perform at this year's festival, but was pregnant with her twins and had to cancelled.
These "clues" aren't that solid and are still rumors, but I wouldn't be surprised if a reunion happens next year. Beyonce brought out DC3 during the 2013 Superbowl Halftime Show, so it would make sense to bring out a DC5 marking their 20th anniversary.
I've read comments of people saying Beyonce is "too big" for a Destiny's Child reunion. I mean. If she's "too big" to perform with the women who she got her start with, why would she acknowledge any of you stans who jock her 24/7 and whom she doesn't know from a bottle of weave glue?
I'm not a fan of Beyonce like I was back in the day, but to a certain degree Beyonce does have a down to earth approach to connecting with fans. Anywho, I'd like to see this, but honestly Michelle Williams can stay home. Don't get me wrong, I like Michelle and she's a great singer, but she was very awkward for Destiny's Child and I think she was strategically placed in the group knowing she was "off". The
Poor Michelle blog
, as petty as it is, unfortunately confirmed that for me.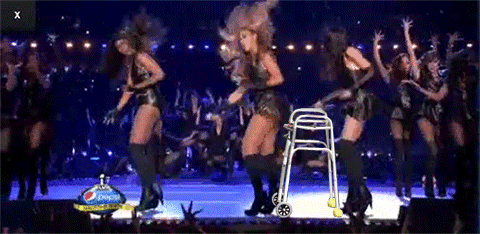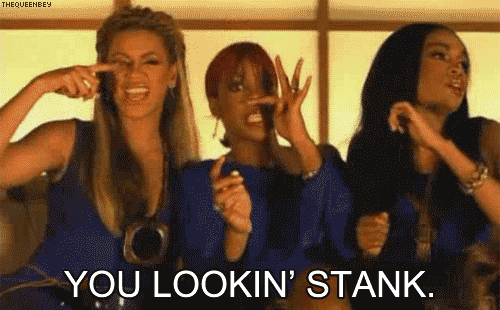 Michelle's voice is also very soul/gospel in comparison to the pop sound Destiny's Child had during the
Survivor
"cross over" era when she officially became a member. I always noticed she often sang the hooks on many songs.
Let's be honest, Destiny's Child was created for the purposes of leveraging Beyonce to superstardom, the Diana Ross and The Supremes effect (without the Barry Gordon and Michael Jackson). Back then, it was pretty much known her father and manager at the time,
scammer
Matthew Knowles was treating the other group mates poorly and purposefully placed the spotlight on Beyonce. This was especially revealed and confirmed during their breakup in 1999/2000. Even as a child, I peeped the colorism and favoritism at play. Some of Beyonce's family members were even apart of the management team of DC (including her mother the group's fashion designer). This doesn't take away Beyonce's hard work or her accomplishments, but the facts are the facts.
Despite that old tea, it's good to see that all of the ladies have apologized to one another and moved past the past. I'm definitely down to see a reunion and I hope it comes with a new song and a music video.
Here are some of my favorite DC songs to get you through the day:
Would you like to see a Destiny's Child reunion? What's one of your favorite songs from the group? Share below!