Returning natural was one of the best experiences of my life and one of the greatest choices I've made for myself. Since that fateful big chop day in September 2010, my hair has been the healthiest since before I started getting relaxers. Returning natural has made me fall in love with my wooly, tightly coiled 4c hair, even when she shrinks and doesn't act right at times. I came up with some very helpful tips for the new naturalistas and those aspiring to cross over to the coconut and shea butter side. Not only do these tips cover keeping your hair healthy, but they also encourage ladies (and men) new to the lifestyle to be confident and hold their heads high with their fabulous manes. Let's get into it!
*This post contains Amazon affiliate links.
1.
Don't Be Scared, Get To Know Your Own Hair & Love It
Being that many Black women have not been educated on natural hair for so many decades, some of us tend to be scared of our kinks and curls. Before I returned natural, that's how I felt. I was still brainwashed to think my thick, coily mane was unattractive and unmanageable. That was brainwashing and ignorance I had to get over.
I've ran into women who have complimented me on my hair and stated that they wanted to go natural. I'd always encourage them to try it, but many would state that they were "scared". I see this same fearful sentiment in comments and posts in a few natural hair groups I'm in on social media. Fear of being seen as "unattractive", fear of comments from friends, family, and coworkers. Fear of going into the unknown in their natural hair journey.
Learn to love your hair despite what anyone has to say where it's positive or negative. Touch it, play with it, style it yourself, and get to know her. Don't have her braided up or hiding under wigs and weaves all the time, let her out in an afro and be free. The only thing you should be scared of is how many necks you 'gon break while looking fly walking down the street.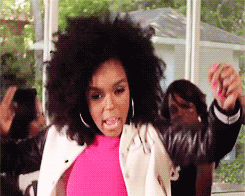 2.
Wear Your Own Hair
There's absolutely nothing wrong with wearing protective styles like wigs and weaves, but I have noticed some naturals hide behind those styles (and in some cases later pay the consequences of having breakage from their ends to their edges). Even within the Natural Hair Movement, there is still an uncomfortability some have with their own hair. This doesn't mean protective styles can't play a major role in assisting naturals with hair growth. I also acknowledge the fact that Black women who work in certain environments like the corporate world are "required" to wear straight hair (let's also keep in mind there are
natural hair styles suitable for corporate fields
). This tip ties in with number one and has a lot more to do with confidence and self esteem, not so much as protecting natural hair or working in certain spaces.
Don't be afraid to rock your hair. As I mentioned in the first tip, let your hair be free. I highly recommend that in the first year of being natural, you should try to do your hair (unless you're going for a style that requires a stylist) and be as weave/wig free as possible.
3.
Having a TWA/Short Hair Is NOT An "Ugly Stage"
This one right chere is for my big choppas. All natural hair is beautiful no matter if it's long or short. I've heard some naturals refer to growing their twas (teeny weeny afro) or short hair out as the "ugly stage". No such thing! Sadly our society has brainwashed women into thinking short hair is unattractive, especially afro textured short hair. This idea of an "ugly stage" is, in my opinion, still rooted in thinking afro hair, (especially when short) is unattractive, unkempt, and "bad hair".
When I had my twa, that time was so blissful for me because it was so low maintenance and didn't hassle me as much as my hair does now. Sometimes I miss those days because of how easy it was to manage my hair. Don't think of having a twa/short hair as an "ugly stage". It's apart of your journey and it's beautiful.
4.
Speaking of TWAs, There's Nothing "Masculine" About Short Natural Hair
This ties into number 3. As stated above, our society has made afro hair into something ugly, and Lahdamercy don't let it be short. One of my gripes about returning natural was thinking I'd look masculine with a short hair. Thanks to the current natural hair movement's massive, global prescence on social media, we can see that short afro natural hair making women appear "masculine" is a lie from the pit of hell. Take a look at the
hashtag #twa
on Instagram and see for yourself. Or peep the numerous
hairstyles on Google
.
There are so many different ways to slay your twa with dope accessories and jewelry. Grace Jones, (big chop) Solange, and (short curly hair) Kelis were a few of my favorite twa hair crushes when I had my lil' fro. Short hair and edginess go together like peanut butter and jelly! Take your new short hair as an opportunity to update your wardrobe by adding chunky earrings, statement piece necklaces, vintage prints, and bright, bold colors. You can still decorate your hair with bows, barrettes, headbands and more to add some spice to your mini afro. Never be afraid to be different and creative!
5.
Don't Compare Your Journey To Someone Elses
I'm sure this tip is like hearing a broken record, but it's the truth! Antoinette from up the street did her big chop 5 months ago, now her hair is down her back. You've been natural since 2014 and your hair won't grow past your chin. Everyone's hair is different. Keep in mind genetics, health, and lifestyle come into play with each naturalista's locks. If you're interested in growing long hair and you're having a tough time, you may want to change you diet, regimen, or even add hair growth oils or vitamins in the mix (liquid vitamins are the most potent).
6.
Don't Belittle Non-Naturals
Having natural hair doesn't make you any better than Felicia with the perm or Rhonda with the weave. There are times when non-naturals come at naturalistas recklessly, but there are times when the reverse is done also. In one natural group, I saw women referring to women who wear weaves as "weave heads". Like, what are we in 5th grade? Unfortunately some folks are so mean spirited and thirsty to look "better" than others, they'll always look to compete with others although there's no prize to be won. Be comfortable in your own skin and in your own hair so you don't have to project your insecurities onto other women. Instead, encourage women to also return natural if the opportunity presents itself.
But, please just don't be arrogant towards women who aren't natural, especially if you've been natural for five years and your hair still hasn't grown past your ear.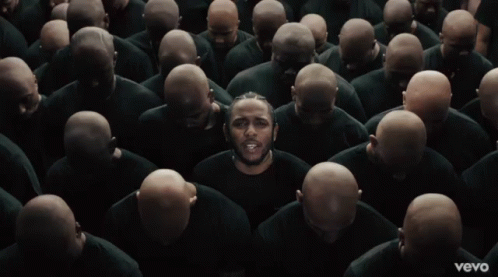 "Sit down, be humble."
7.
Don't Overwhelm Yourself With Natural Hair Information or Products
The first three years of my natural hair return, I rarely watched any natural hair YouTube videos or read any natural hair blogs. This was positive and negative. Positive because I was in my own world where I was getting to know my own hair without any bloggers or gurus in my ear. Negative because there were some things I was and was not doing that could have helped my hair grow a lot longer in the first few years. I didn't start taking my journey a lot more serious until the fourth year, and when I did, chile it was overwhelming. By 2014, I started taking my journey a lot more seriously and headed on down to YouTube university where
One blogger would say this method works, another would say it doesn't. That blog over yonder stated to use xyz products, the blog to the left, to the left stated to use abc products. The information overload gets overwhelming fast and leads directly into product junkie territory after watching the gazillionth product review on YouTube. I love the feeling of purchasing new natural hair products, but even as someone who's been re-natural for almost a decade, I still try my best to not overdo it when it comes to getting new goodies.
This is why naturals must
healthily experiment
with their own hair and get to know what she likes and doesn't like. Start off with one natural hair company using
basic beginner tips
with washing hair weekly (or biweekly), deep conditioning, using the LOC/LOCO method, and protective styling. Once you have that down packed, then you can start stompin' with the big dogs and practicing more elaborate techniques if you'd like.
8.
Don't Be Lazy: Research & Experiment
When I mention lazy, I'm not talking about lazy in terms of your a regimen. Hey, sometimes a "lazy" regimen works for some naturals. I'm talking about lazy in terms of not doing your own research and expecting other people to do the work for you. Nobody knows your hair like you. Absolutely...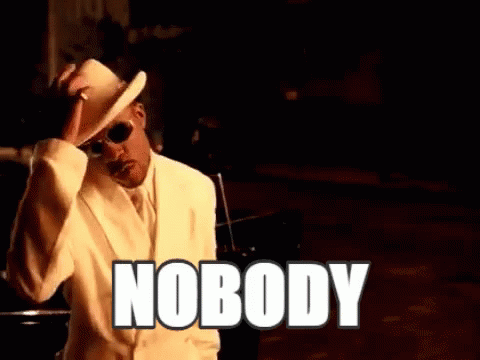 Only you will know if your hair likes olive oil and not coconut oil. Only you will know if shea butter products dry your hair out while mango butter keeps her hydrated. Research the ingredients in products before you buy them (especially if you have allergies). Watch and read product reviews to ensure you don't waste money and time purchasing trash. Don't just grab what you see on the shelf at Target, take it home, and ask people in your natural hair group "What's in it?" or "How do you use this?". Research, read, and try products yourself, and remember everything works differently on each person.
9.
Try Not to Use Products With Bad Ingredients
Companies like Cantu may be affordable, but many of the ingredients in the products are a "no-no" for naturalistas. If you're on a budget, I totally understand purchasing what you can because some natural hair products are on the pricey side. Try your best to choose products that are all natural and don't contain mineral oils, petroleum oils, sulfates, and other harsh, unnatural chemicals. Again, this is why it's important to follow number eight and do your own research to know what ingredients to stay away from while shopping for your curl creams and fro butters.
Another affordable option is to create your own natural hair products. Ingredients like shea butter, aloe vera gel/juice, olive oil, and mango butter do the trick and will give the best natural hair products on the market a run for their money.
Pinterest
and
YouTube
are plentiful with diy natural hair recipes. Check out this
list of natural hair companies
too.
10. Be Patient
Sorry loves, there's no magical potion out there to help your hair grow to waist length overnight. Do not spend your life fortune on "get long hair quick" schemes companies sell you. Hair growth comes from a healthy lifestyle, a clean scalp, and a bomb ass regimen. Hair grows about 6 inches a year (more or less depending on how well or badly you take care of it) so I'm not sure that "magical" hair growth pill that promises 10 inches a month will work.
While there are hair growth oils and vitamins that give you a boost of hair growth, don't expect to do a big chop in September and have your hair to your ankles in December (unless your genes work that way or unless you purchase a pack of 40 inch
Kankelon
Remy). Embrace your natural hair journey no matter where you're at length wise and make sure it's healthy before anything else. Long hair isn't the end all be all.
Well, that's all for now! I'll be sure to create a part two with even more tips for new natural gals. Be sure to
subscribe to TKS
to stay updated with more natural hair blog posts.
What are other tips for new naturals? Share below in the comments!
Shop Natural Hair Products:
Need extra advice on your natural hair winter journey? Have no fear, Dro is here! Just
send me a message
if you have any questions!