I been in this game for years, it done turned me into a product junkie! *Notorious B.I.G. voice*
In all seriousness, I'm not a product junkie (
yet
), but I do enjoying trying new natural hair products and I have a few that I fancy. I've collected a list of ten of my absolute favorite natural hair products (so far). Take a peek of the goodies that made the cut:
*This post contains Amazon affiliate links. I may earn a small commission fee if an item is purchased. All opinions in this review are my own.
1.
Camille Rose Naturals Sweet Ginger Cleansing Rinse
Photo: Sally Beauty
I just started using Camille Rose Naturals' Sweet Ginger Cleansing Rinse a couple of weeks ago, but nope, nope, nope! I don't care! I'm adding it on my list because it's absolutely amazing! It's been on my
"Natural Hair Wish List"
for the longest and finally trying it has shown me how real the hype is. Ginger is one of my favorite spices so of course I was lovin' it in a shampoo.
Photo: Amazon

Castor oil keeps my hair super shiny and seals in the moisture. Although it's heavier than other oils, I love using it in the winter, especially to protect my ends.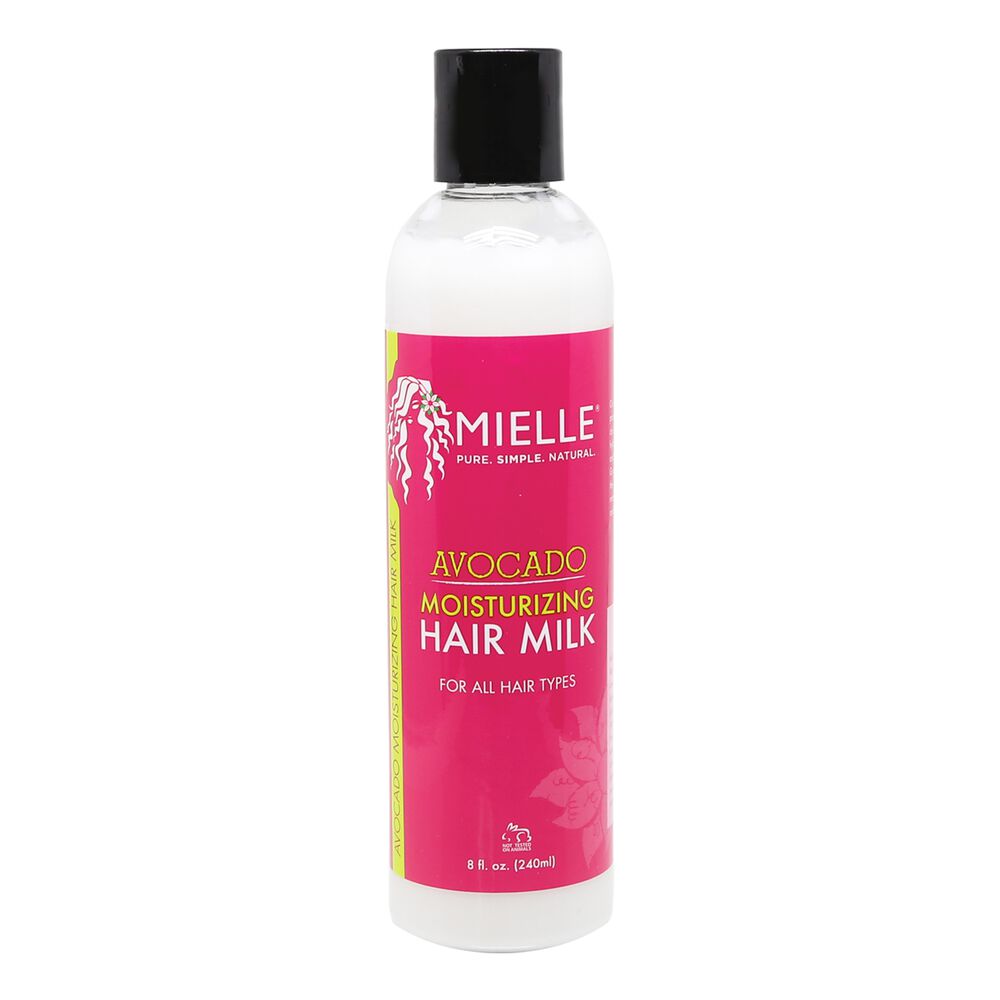 Photo: Sally Beauty
This is one of the best moisturizers I've tried in a long time. I just started trying out Mielle Organic's products this year and I definitely notice this difference between their products and other natural hair products. Mielle seems to be a lot less heavier than other products and would be ideal for low porosity hair. What I love mostly about their Avocado Moisturizing Hair Milk is how amazing the scent is and how soft and moisturized it keeps my hair.
Photo: Amazon
Alikay Naturals' products are perfection in a bottle. I also recently tried products from the company and I'm amazingly impressed and satisfied. One of the products that won my heart was their Moisturizing Black Soap Shampoo. I've heard about some naturals stating that due to the harshness of black soap, it wouldn't be recommended for hair the way it's used on skin, but this is the exact opposite. And the smell. My goodness, it's amazing!
Photo: Amazon
My mom actually put me up on the sandalwood comb game. She purchased one for me from Amazon informing me these are much better than plastic combs because they don't cause more breakage. She was absolutely right. I definitely have noticed more breakage with plastic afro picks and wide tooth combs in comparison to when I use my sandalwood comb.
Photo: Amazon
As naturals, our edges can get a little stingy now and then. As soon as I see mine acting up, I lather on some JBCO also known as Jamaican Black Castor Oil, on 'em and they get right. My favorite brand thus far is Jamaican Mango & Lime. I love the Lavendar and the Argan oil scents the most.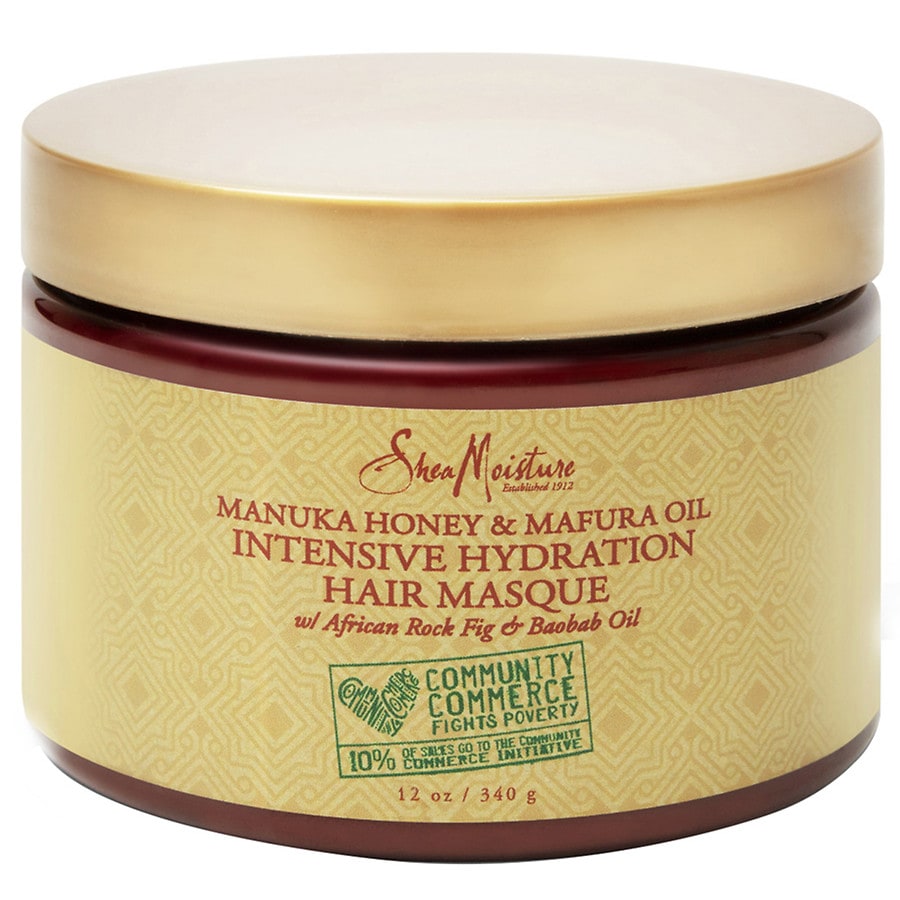 Now I know Shea Moisture has
been in the dog house
for a lot of naturals within the past three years, but I just can't do without their Manuka Honey Masque, not sorry! I use this as a deep conditioner and it's seriously one of the best. It keeps my hair extremely hydrated (especially in the colder months) and it soft as butter and smells great too! Read my review of the masque
here
!
8.
Jason Smoothing Coconut Oil
Photo: Amazon
My hair likes coconut oil more so for co-washes than anything else and that's why I love using the Jason brand the most. I enjoy this brand in specific because it's one of the most potent, high quality, and smoothing, hence the name, coconut oil brands I've tried. In my experience, it seems that since the popularity of coconut oil has arose in the past five years or so, the quality of some brands has fell off. Nonetheless, Jason brand is definitely a keeper!
9.
Grace Eleyae Satin Lined Cap
Photo: Amazon
A complete game changer! Slap caps are so necessary for me in the winter especially since I'm a Chicagoan and the weather can get crazy. A few years ago I read that naturals should line winter hats with a satin scarf due to breakage caused by materials such as cotton or wool. Grace Elyse's slap caps (satin lined caps) are all in one caps with satin linings. Not only can you wear it out in the skreets (yes, you read that correctly, I said "skreets"), you can even wear it as a bonnet!
Although the ingredients aren't all naturalle like I like my hair products to be, it's definitely worth. This has been a staple in the African American hair community even before the Natural Hair Movement began in the early 2010's. I mean you can't beat a two minute protein treatment (which is what I use it as), now can you? Not only does this decrease the time during "wash days", but it's extremely effective in strengthening my hair. I always notice less breakage after using this protein treatment. I use this every 4-6 weeks after shampooing and before conditioning.
You best believe there will be a part two coming soon! I promise you I'm not a product junkie, haha! Just love to try new goodies for my lovely hair. Peace out!
What are your favorite natural hair products? Share below!
Shop Natural Hair Products:
Need extra advice on your natural hair journey? Have no fear, Kendro is here! Just
send me a message
if you have any questions!