Getty Images/CBS
So we all know I'm a fashionista. Yeah, true that. But where do I get my inspiration from? Glad you asked and if you didn't, you're definitely about to find out! My style is a mix of vintage, chic, street, and many more themes. I definitely take risks and don't restrict myself to one genre. Experimenting with fashion goes right along with my artistic, creative, bold personality. Although I've created my own style, I got a lot of inspiration from some badass, bold, innovative, artistic women who weren't afraid to step outside of the box, and wear it just like me!
Here are my favorite and most inspirational style icons:
Getty Images
1.
Grace Jones
The motha of them all! I've been saying for years that the queen of the edgy girl movement Grace Jones does not receive the credit she deserves. Her asymetrical hats, tribal print body paints, and leather dresses screamed creativity. Her out-the box influence can be seen in all of your faves from Madonna to Rihanna.
I wanted to dress like Kelis so bad while I was growing up in the 2000's! Her colorful, curly hair was everything, her style was on point. I was certified sold after watching her 2006 music video "Bossy". The glitter, the grill, the gold chains! A young fashionista in the making's dream come true!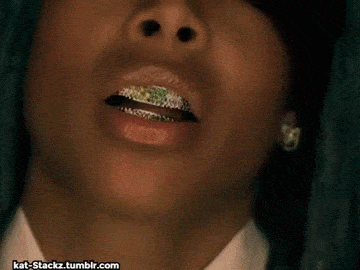 The good sis can't sing for shat, but she was a fashion force to be recokned with. After the early 2000's "Milkshake" and "Bossy" eras, it was also amazing to see her style form into Afro-futuristic themes.
Another icon who takes me back to my childhood and development for fashion during the time. I always wanted to add my own twist to the No Doubt singer's grunge, punk rock, colorful swag, especially during my "rocker chick" days.
Janelle Monae reminds me of all the good vintage things; Soul Train, Sunday soul food dinners at Big Momma's house circa 1976, and 60's American Bandstand performances with platform boot rockin' go-go background dancers. Everything about Janelle's style is chic, classic, elegance, and retro with her own modern twist. Her black and white pieces are some of my favorites and certainly a signature look for her.
GettyImages
5.
Lil' Kim
Without a doubt, Lil' Kim brought haute couture to hip hop! Before the pint sized Queen of Rap even hit the big stage, her childhood friends confirmed in a 2003 MTV documentary
"The Rise and Rise of Lil' Kim"
she always had a love for fashion. She was even her own stylist during her career as discussed in
another documentary
during her Notorious K.I.M. era. Furs, leather, pasties, colorful wigs, and a whole 'lotta sex appeal!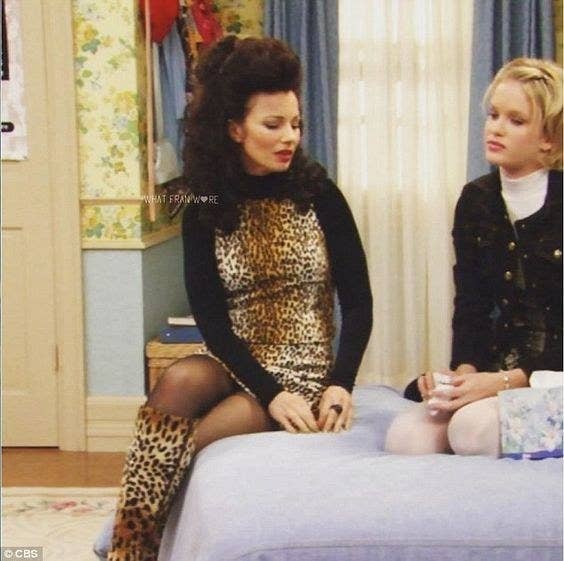 CBS/WhatFranWore
6.
Fran Fine from The Nanny
Fictional tv character or not, Fran Fine was the queen of 90's Moschino suits and animal print dresses! New York actress Fran Drescher's character Fran Fine exemplified 90's chic and high fashion runway looks. What made everyone fall in love with her style was the whimsical themes of her looks. I mean, an M&M candy themed suit?! Only a fashion icon can pull that off.
GettyImages
6.
Diana Ross
Ms Ross the Boss invented glam! The Supremes diva took everything to the next level with feathers, sequins, bold gowns, and big hair. If you want to know what opulence is, take a gander at Diana Ross.
GettyImages
7.
Donna Summer
The Queen of Disco brought funk, fierceness, to the nightclubs. Similar to her soulful counterpart Diana Ross, the late songstress also had a flair for over the top, elegant pieces, but her style was a lot more sleek and sexy!
GettyImages
8.
Erykah Badu
Low Down Loretta Brown been snatching edges with her Afrocentric meets futuristic steelo since the 90's. Erykah's style ain't ya typical earthy, vegan, soul sista look, she mixes retro pieces, larger than life headwraps, African garb, and funky prints into her own creations. And of course we can't forget her iconic natural hairstyles from gigantic fluffy afros to rockin' faux locs before they became popular. I've always admired Ms. Badu for being in a lane of her own musically and unsurprisingly, she carries the same energy on the fashion tip.
9.
Josephine Baker
Since we're discussing icons and originators, I must pay homage to the icomparable Josephine Baker. I fell in love with Ms. Baker back in 2006 when I was in 8th grade. Our class had to chose Black historical figures to portray and I got Josephine Baker. Upon researching her life and seeing the photos of her amazing ensembles, I instantly became a fan of the queen! I already adored vintage culture, especially from the Roaring 20's, so seeing a Black woman from the era sealed the deal for me.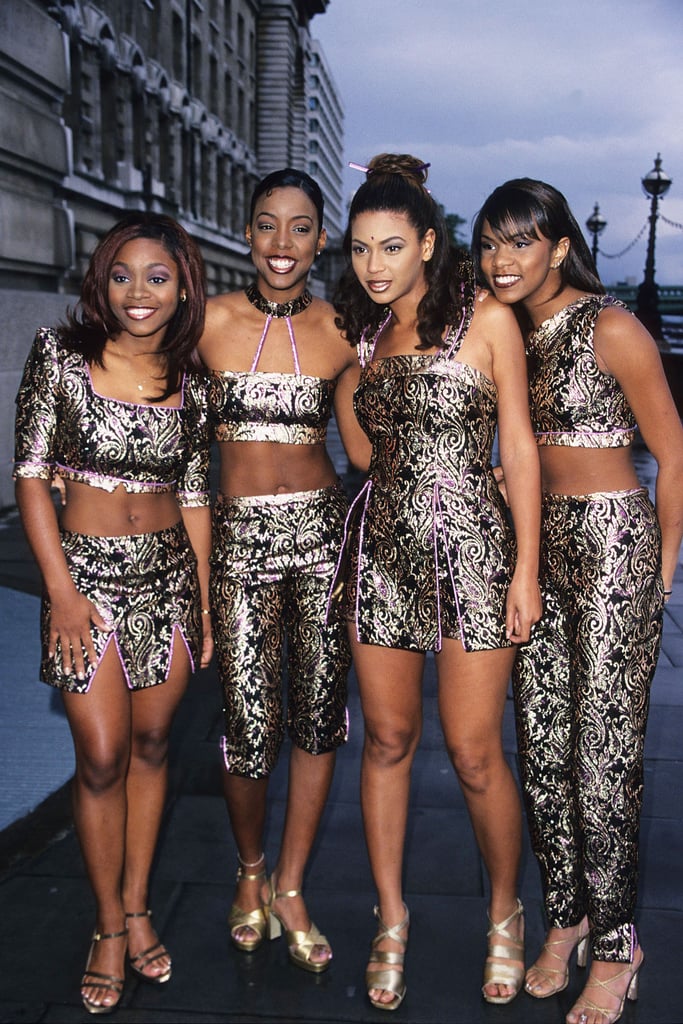 Getty Images
10.
Destiny's Child
Look. I don't care what NONE of y'all got to say. Ms. Tina Knowles-Lawson did that when it came to creating fashions for Destiny's Child. Quintessential late 90's/early 00's with high waist skirts alongside matching tube tops.
Honorable Mentions: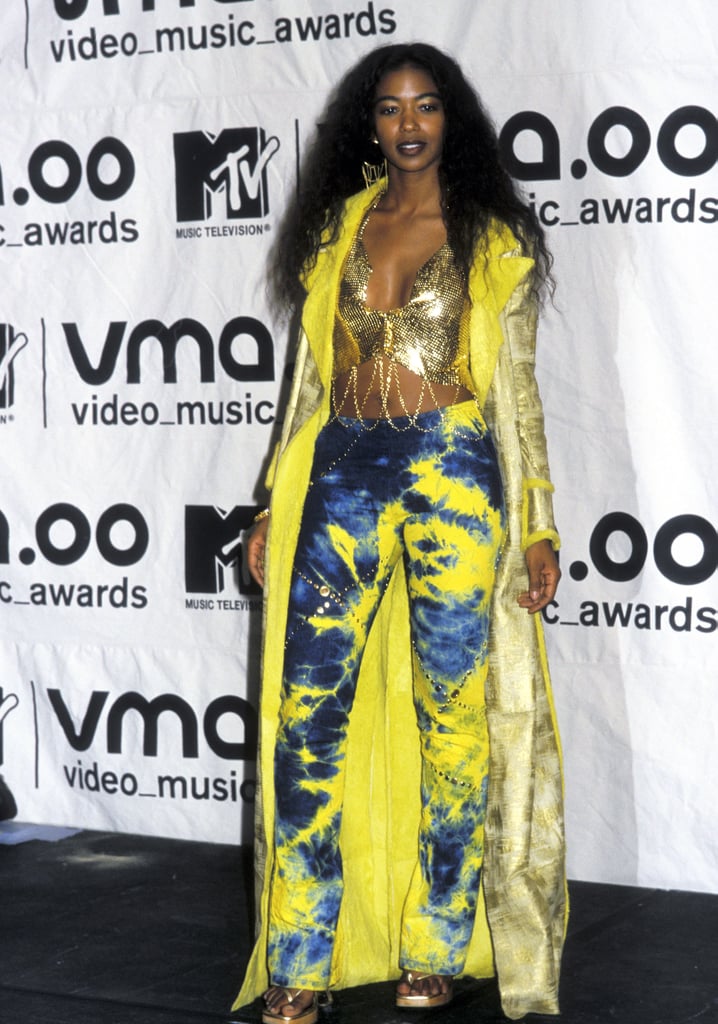 WireImage
Ananda Lewis
Life Magazine
Whitney Houston
WireImages
P!nk
Life Magazine
Phyllis Hyman
Fashion and style is a lot more than dressing up. It's a lifestyle, I represent my culture, history, and heritage. It's an extension and expression of my creativity, individuality, and innovation. I can't wait to continue to expand my journey through style!